MyoBlueprint LLC
Manual therapy solutions for the active body
Specializing in:
Cupping Therapy
Trigger Point technique
Thai Sports Massage
Deep Tissue Myofascial Release
Fascial Distortion Model
Pin and Stretch Technique
Stretch Therapy
4 Handed Massage (Two therapist session)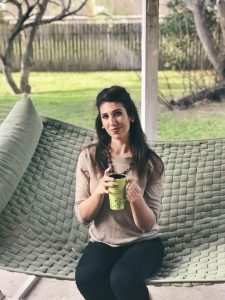 MyoBlueprint creates a safe environment to receive advanced treatment techniques for fascial distortions, general pain, and limited range of motion. Each therapy session is a collaborative effort and you are the captain of your ship with full control of your appointments. I will ask you to articulate your expectations and needs for therapy. Based on the information you provide, I will recommend appropriate modalities and techniques to achieve maximum pain relief.
I have experience working with all tissue types. From professional athletes, to the geriatric community, to the daily desk-jockey, I am trained to evaluate and assess your unique blueprint for therapy.  I will serve your tissue needs with focus, consistency, and compassion.
Please text or call at 682.703.0856 for inquiries about scheduling and if manual therapy is the right choice for you!
Email myoblueprint@gmail.com
Caitlin Longoria LMT is a licensed Massage Therapist and college graduate from TAMUCC. She was a a certified personal trainer for 6 years before beginning her journey into massage therapy. Caitlin worked closely with esteemed Doctor of Chiropractic Medicine and founder of Performance Therapy Group, Dr. Ross Bomben to develop and hone her skillset in manual therapy. During this time, she gained understanding of disc issues, the Mckenzie Method, ART, and best practices for self treatment. She now works and travels with professional athletes during their competition seasons and is happy to call Austin home. She actively seeks continued education through The Benny Vaughn Institute, Fascial Distortion Model seminars, and Dr. Guy Voyer's Soma Training. She works closely and graciously with therapists from all over the world to expand her consciousness of the ever evolving field of manual/massage therapy. Her motto is 'There is always something more to learn.'
In addition to her extensive knowledge of the physical anatomy of the human body, Caitlin has a vast comprehension for the energetic body and how it manifests in physical body. She has been trained in Hydrotherapy, Shiatsu, Thai Massage, and beginner Theories of Chinese Medicine through Avalon School of Massage. Caitlin practices Heartfullness Meditation and encourages her clients to practice meditation in their daily lives to increase all over health. She has a deep love for helping people find solutions to their pain and believes her purpose is to serve her community through kindness. MyoBlueprint was created in response to her inability to find a consistent experience at local therapy establishments. She strives to provide the perfect therapeutic experience with every appointment. Scheduling is limited and sessions often vary in length. Every session will be tailored to your body's unique blueprint!
What can I expect?
Therapy can be painful. Tolerance of intensity is acquired through multiple sessions. The nervous system takes time to adjust to intensive treatment so progress may feel incremental at first, although most clients feel instant elevation in wellness and pain relief. MyoBlueprint therapists work deep in the muscles using digital, palmar or even an elbow to relieve myofascial tension. You will be guided in breathing techniques that produce the greatest amount of release in the body. Sessions vary in intensity but for the most part, we do not recommend you perform rigorous exercise after a deep tissue session. The muscles and nervous system take time to recover. Honor the process and we guarantee you will experience maximum improvement.
Disclaimer
MyoBlueprint does not diagnose illness or health conditions. The purpose of manual therapy is to increase blood flow through tissue, increase range of motion, and provide pain relief to the body and mind. It is a tool in your arsenal to increase overall health and well-being. Therapy can optimize tissue health and many describe it as 'restorative'. If I cannot help, I will recommend you to the best health professionals in the Austin area which include: Osteopaths, Chiropractors, Physical therapists, Psychiatrists, Personal Trainers, Yogis, and MDs.