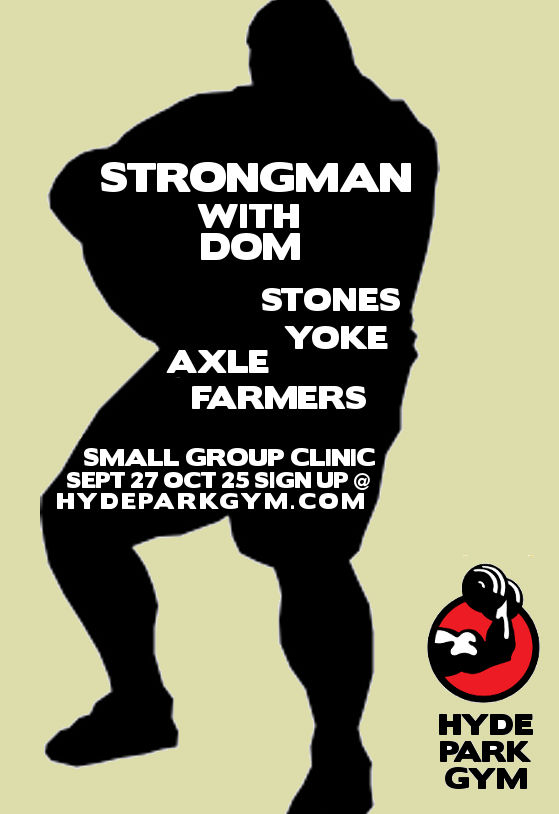 Learn to use the Atlas Stones, Axles, Yoke, Farmers' Walkers and more!

Led by: Dominic Morais – Competitive Strongman, Strength & Conditioning Coach Certified through the CSCCA, Exercise History PhD student, former collegiate strength and conditioning coach, former DI college football player.
And YOU – Competitive at being awesome.
We expect these to sell out…sign up now. Open to all HPG members.