Clay Edgin has been competing in powerlifting, strongman, Highland Games, MAS wrestling, and armlifting (the sport of grip strength) since 2003 and has coached since 2012. He has set multiple state, American, and world records in several disciplines and as of October 2018, he has competed in 76 strength competitions all over the world including Norway, Russia, and Siberia, not counting the dozens of competitions where he handled lifters.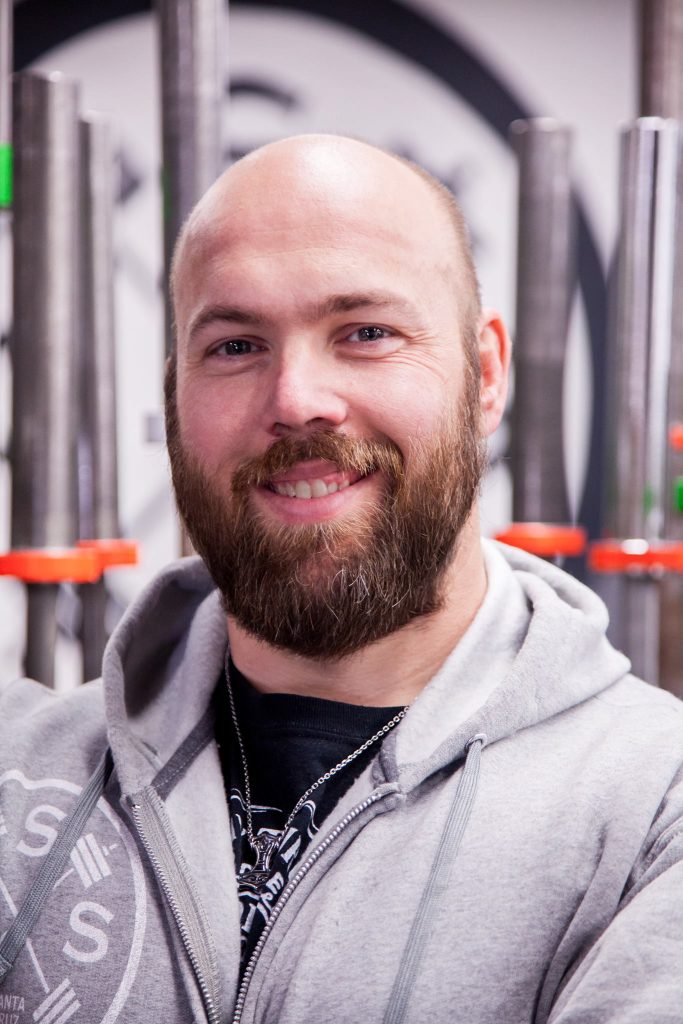 He prides himself on helping people drill the fundamentals of barbell training in a way that is safe, productive, and fun while finding creative solutions to work around chronic injuries. He specializes in helping his clients set reasonable goals and building a plan to achieve those goals through personalized programming.
Clay moved to Austin from California where he ran a successful gym called Santa Cruz Strength. In 2016, SCS was the only gym to have its members go to the Strongest Woman in the World, IPL Powerlifting Worlds, Strongman Nationals, Masters Weightlifting World Championships, and the CrossFit Games. In 2018, they were the first and only gym to have 1,000 competitors at their events throughout the year.
Clay is a NASM certified personal trainer, USA Weightlifting Level 1 Sports Performance Coach, CrossFit Level 1 Coach, and is taking the Kabuki Movement Systems certification later in the year. He's also a state judge for the USAPL and USPA, as well as Level 2 Referee for the International MAS Wrestling Federation, the Director of Sport Development for MAS Wrestling USA and a Director of Armlifting USA.
In his spare time (ha!) he records a podcast called The Grip Guys with his best friend Riccardo, torments his sons Clyde and Hank, and roots for his wife Lexi as she plays roller derby. He has two idiot one-eyed dogs that are generally bad.
Email: clay@santacruzstrength.com